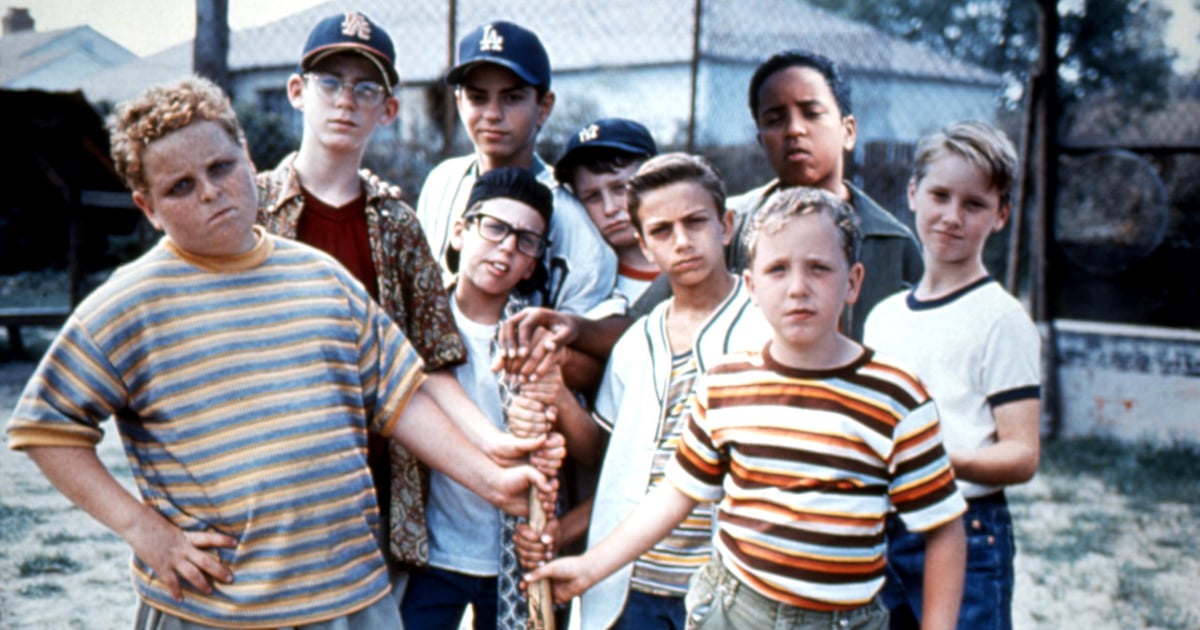 Are you ready to go back to The Sandlot? After 25 years, the original cast is returning at the direction of David Mickey Evans for a TV series. Evans wrote and directed the first two Sandlot movies, and according to The Hollywood Reporter, he's ready to bring the boys together for at least two seasons on an unnamed streaming service.
"I already got all the original cast members back," Evans said on The Rain Delay podcast, although he did not name the exact actors participating. "It takes place in 1984, when they're all like 33 years old and they all have children of their own, and that's all I can tell you."
This will be a jump forward from the original film, which was set in San Fernando Valley in 1962. If it's true that all the original cast members are returning, we can look forward to appearances from Scotty Smalls (Tom Guiry), Hamilton "Ham" Porter (Patrick Renna), Michael "Squints" Palledorous (Chauncey Leopardi), Alan "Yeah-Yeah" McClennan (Marty York), Kenny DeNunez (Brandon Adams), Bertram Weeks (Grant Gelt), Timmy and Tommy Timmons (Victor DiMattia and Shane Obedzinski), and yes, Benny Rodriguez (Mike Vitar). They reunited last year for the movie's anniversary and it's true — legends never die.
The plans for this TV show do not upend the existing Sandlot prequel, which is in development with 20th Century Fox.