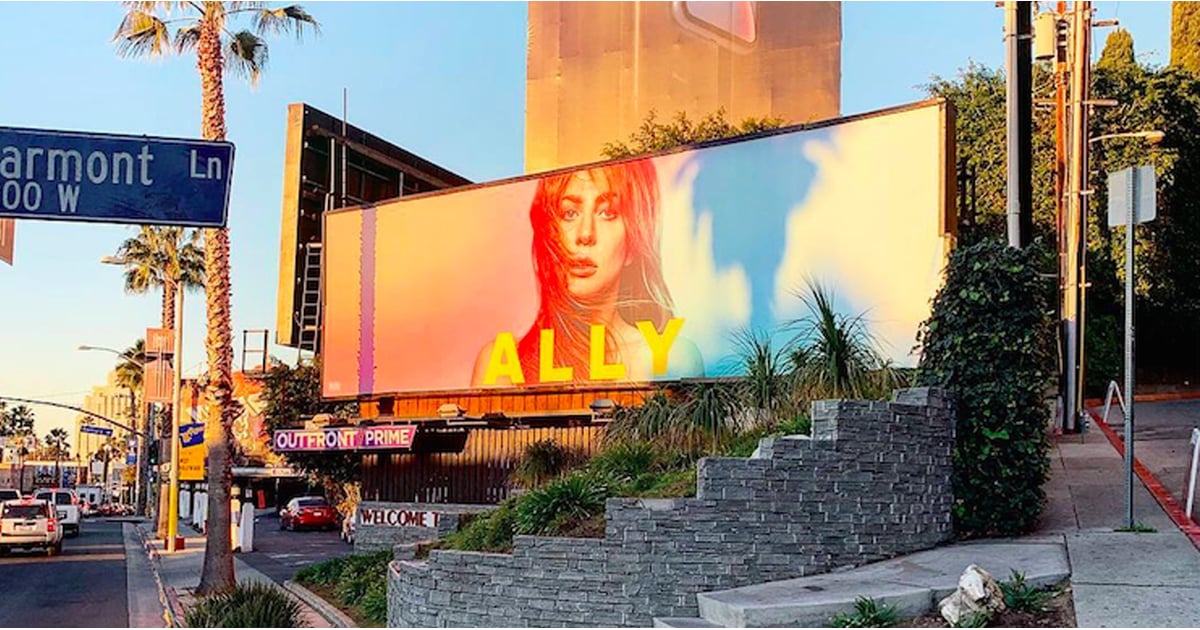 "Hey . . . I just wanted to take another look at you."
An exact replica of the billboard depicted in A Star Is Born, which is a close-up shot of Ally Maine's face, recently appeared outside of the Chateau Marmont hotel in Los Angeles. The billboard comes at a pivotal point in the film too, when the viewer realizes that Ally's career has taken off following a dramatic makeover.
The billboard is likely a cheeky marketing ploy ahead of the 2019 Golden Globes on Jan. 6, at which A Star Is Born is nominated for best motion picture in the drama category, and both Lady Gaga and Bradley Cooper are nominated for best actress and actor, respectively. It's not known how long the billboard will stick around for — perhaps through award season — but fans are already flocking to it. See pictures of the impromptu monument ahead.