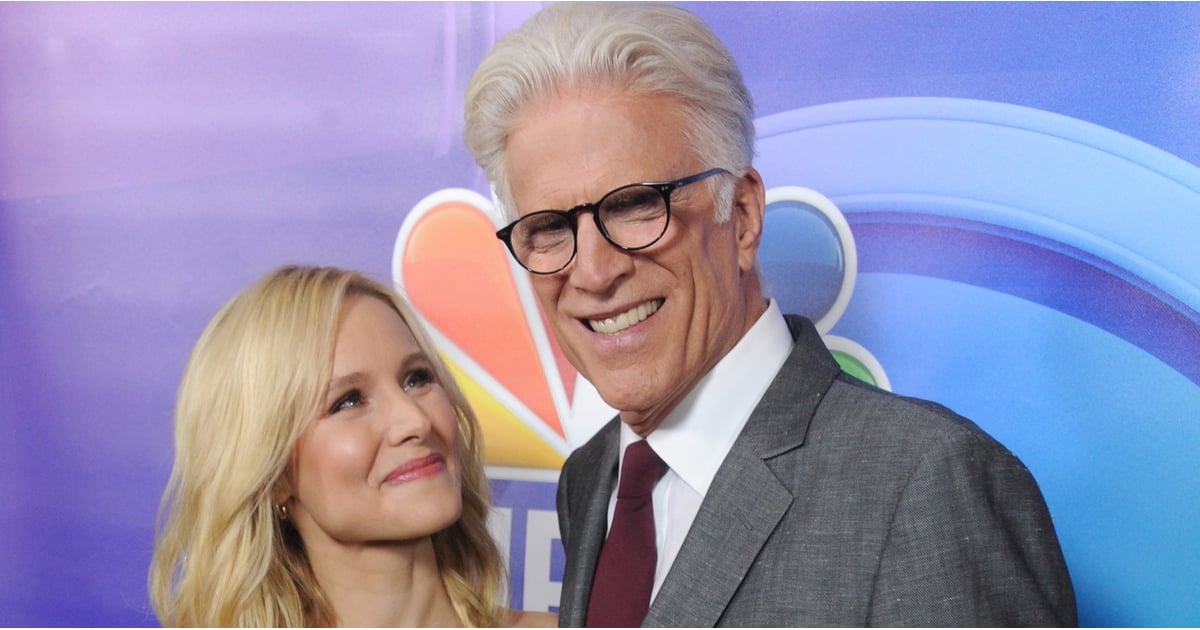 Kristen Bell and Ted Danson are two of the most beloved actors in Hollywood, so when NBC first announced they were starring on The Good Place together, we knew it was a match made in heaven. In fact, getting to work together was one of the main reasons they signed up for the show in the first place. During Comic-Con in 2018, Kristen gushed about how she was a huge fan of the Damages alum, and that his role on the show was "huge selling point" for her.
While their characters, Eleanor and Michael, have had a complicated friendship over the past three seasons, Kristen and Ted's bond has gotten even tighter. During an interview with E! News, Kristen had nothing but kind words to say about her costar, whom she affectionately calls "Teddy bear." "He just has this sort of old world charm that is infectious," she said about Ted. "He's not needy at all, he's just happy. There's something very, very special about that. He's a little bit magic."
As the two get ready to shine during award season, take a look back at some of their cutest friendship moments ahead.