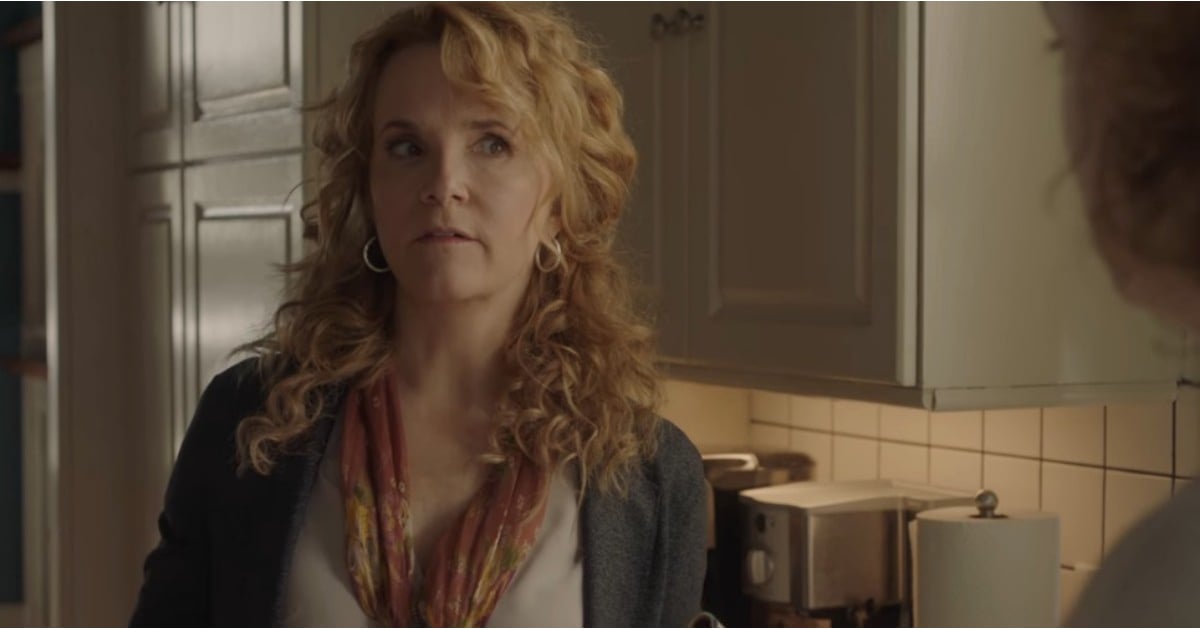 Netflix's Sierra Burgess Is A Loser has a cast jam-packed with recognizable faces. Its leading lady, Shannon Purser, was one of the breakout stars of the streaming platform's Stranger Things, playing fan favorite Barb. The requisite dorky-jock-dreamboat, Jamey, is portrayed by the Internet's current boyfriend, Noah Centineo, aka Peter Kavinsky of To All the Boys I've Loved Before. There's definitely one other member of the cast, though, that you'll recognize instantly: Sierra's mom, played by Lea Thompson.
Thompson has been working in Hollywood since the 1980s, when she made her movie debut in Jaws 3-D. She appeared in a few other '80s films, including the cult classic Red Dawn, until she landed the role she will probably always be associated with: Lorraine Baines McFly in the Back to the Future trilogy. With the help of aging makeup, Thompson portrayed protagonist Marty's (Michael J. Fox) mother as an adult in the "present" and "future" segments, as well as Lorraine's 1950s-era younger self. The film series has entered the pantheon of iconic movies, and Thompson's character has become iconic as well.
Throughout the '80s, Thompson continued appearing in a mixture of camp-fests like Howard the Duck and teen fare like the John Hughes classic Some Kind of Wonderful. By the 1990s, however, she began to shift into the "mom" roles in movies including Dennis the Menace. In The Beverly Hillbillies, she took a sharp about-face from her typically wholesome, sweet roles to be the comedic villain. She also earned popular and critical success on television as the star of NBC's sitcom Caroline in the City in the late '90s.
After a period of smaller roles and reality TV in the early 2000s — including a stint on Dancing With the Stars in 2014 — Thompson returned to the small screen in 2011 with a role that probably comes second only to Lorraine McFly in terms of being career-defining. On ABC Family's (later Freeform) drama series Switched at Birth, she appeared as one of the main characters: Kathryn Kennish, a wealthy suburban mom who discovers that her teenage daughter is not biologically hers, but that there was a mix-up at birth, and her biological daughter has been raised by another family. The series ran for six seasons and earned Thompson plenty of positive reviews.
Thompson's role in Sierra Burgess Is a Loser lines up pretty closely with her other recent projects. She'll next be seen in the modern-day adaptation of Little Women on the big screen, and she has a real-life role as Zoey Deutch's mom! Take a look at some of her iconic roles now!