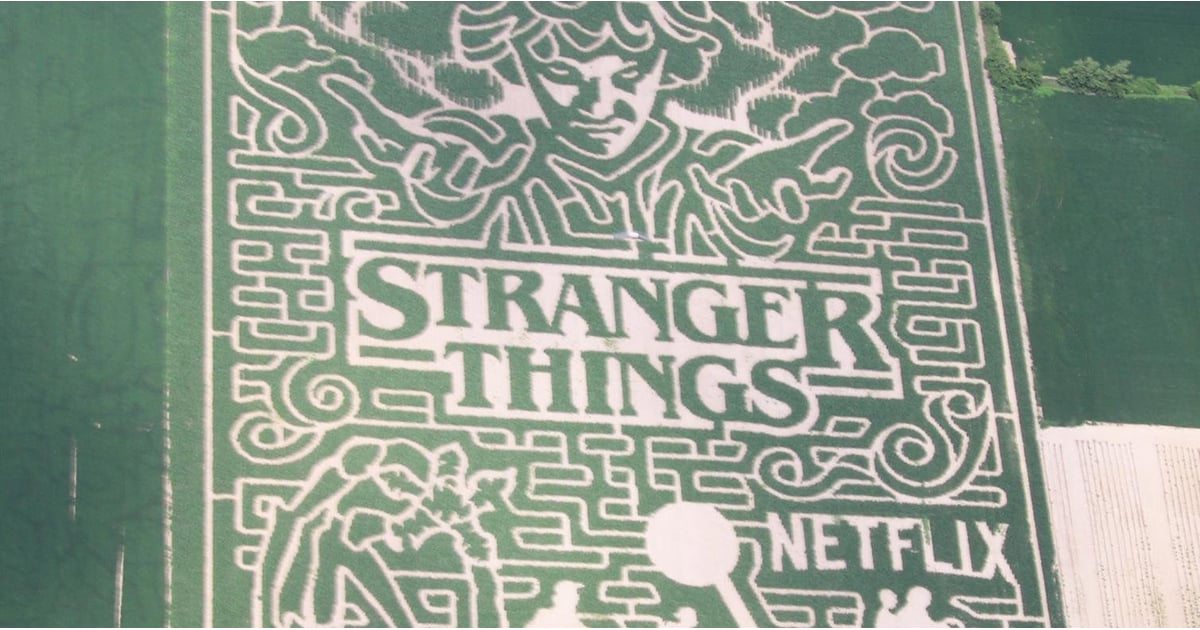 Image Source: Netflix
Ever feel like visiting Eleven in the Upside Down? Now you can, kind of, thanks to a huge, intricate corn maze with a Stranger Things theme. The maze is located in Indiana — fitting, since that's the setting of the show — at Exploration Acres, the largest corn maze and pumpkin patch in northwest Indiana. Exploration Acres creates a new corn maze every year for people to visit in the Fall, and the Stranger Things maze is the largest one yet.
Take a look at the aerial photo to get an idea of just how big it is — it's equivalent to about 15 football fields! You'll spot perfectly executed details, including a Demogorgon in the bottom left, the boys riding their bikes at the bottom, the Netflix logo on the right, and Eleven doing her telekinetic thing at the top as the Mind Flayer hovers above her. The only thing missing is the outline of an Eggo.
"After binge-watching the entire Stranger Things series last year, I knew we had a unique opportunity to create an immersive environment for fans at our farm," said Tim Fitzgerald, president and CEO of Exploration Acres.
Exploration Acres will be open from Sept. 14 through Oct. 28 this year, and you can buy tickets for $10 if you're up for the challenge. This adrenaline-pumping activity might be enough to hold you over until the 2019 premiere of season three.