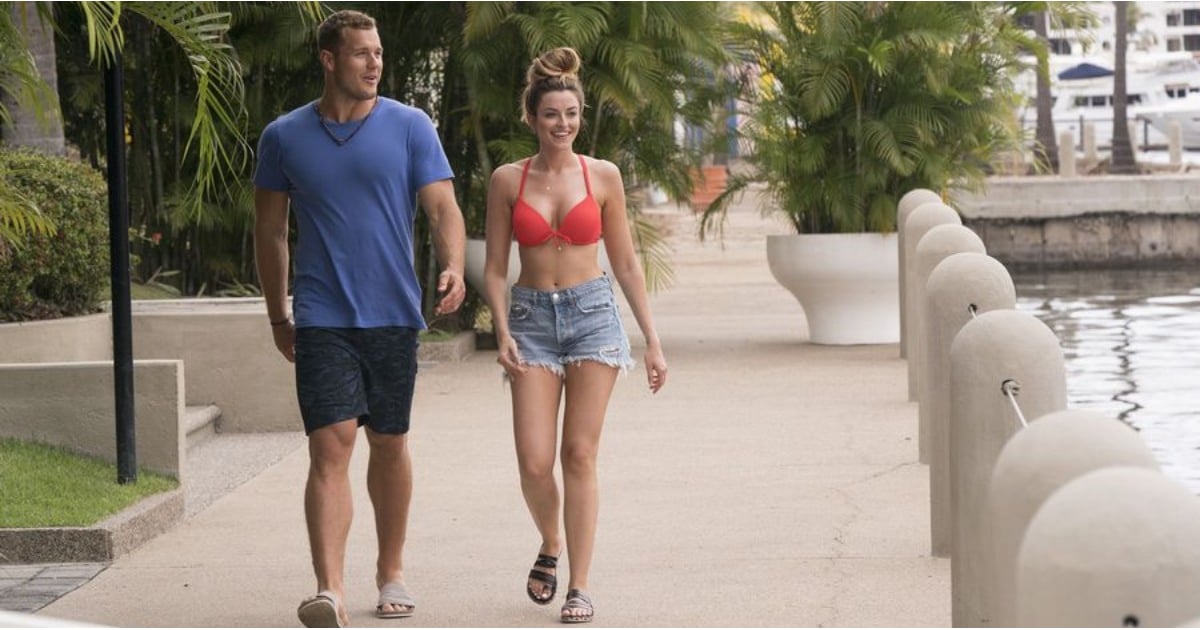 You know Tia Booth as the sweet girl from Arkansas who also happens to be best friends with Bachelor alumna Raven Gates. You also know her as the girl who dated Colton Underwood from Becca Kufrin's season of The Bachelorette. Well, we haven't seen the last of Tia, because she's part of the cast on season five of Bachelor in Paradise! But does she find love?
The promo video for the season showed that not only do Tia and Colton talk about their relationship, but Tia hits it off with Chris Randone, who is also from Becca's season.
"Chris seems cool, so far. But there's still so many people that can come down," Tia said during the first episode. "I feel like there is gonna be someone better."
And by someone "better," she meant Colton. It's no secret that Tia hoped he would show up in paradise, and she said how she wanted nothing more than to see him. So when she received the first date card, she was not happy since the guy she wanted to go out with most wasn't there.
Instead, she decided to ask Chris on the date and the two hit it off — complete with a makeout under fireworks. "Yeah, I think there will be more kisses in our future," she said. "Colton who? We don't know him."
In true ABC fashion, nothing stays perfect for long. Just five hours after Tia and Chris got home from their date, who shows up in paradise but Colton himself . . . with a date card. When Chris Harrison asked if he was there for Tia, he said, "I'm here to see if there's anything for me out there. It could be Tia, it could not be Tia." Despite that, he asked her on the date and the two talked about giving their relationship another shot. Cue the romantic boat and jet ski rides — and plenty of kissing.
It looks like we have a serious love triangle on our hands. But Tia, Colton, and Chris all follow each other on Instagram, a pure indication that they don't hate each other's guts, so maybe this doesn't end that badly?
Personally, I don't think it's going to work out with either of the men. Whether she hits it off with someone else in paradise is up in the air, but sheesh, she just needs someone so she can double date with Raven already!