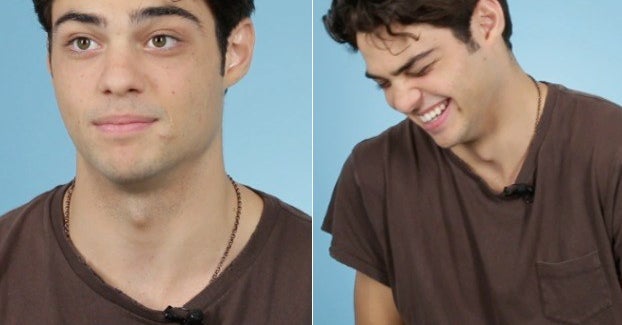 Admit it. The minute you saw Noah Centineo on screen as Peter Kavinsky in To All the Boys I've Loved Before you fell…hard. It was like experiencing falling in love for the first time, all over again.
Peter K. is romantic, supportive, and sweet without being overly saccharine — and we're thrilled to report that Noah is exactly the same IRL. "I love being sentimental and remembering things," he told us. "I literally am a sentimentalist."
We put him to the nostalgia test and asked him to recall some iconic first moments in his life, and these stories will brighten your day.
So get to know the guy who's destined to be the next big rom-com hero. To All the Boys I've Loved Before is (obviously!) already out on Netflix, and his next role as Jamey in Sierra Burgess Is a Loser (September 7) is just as delightful. Here's what he shared.