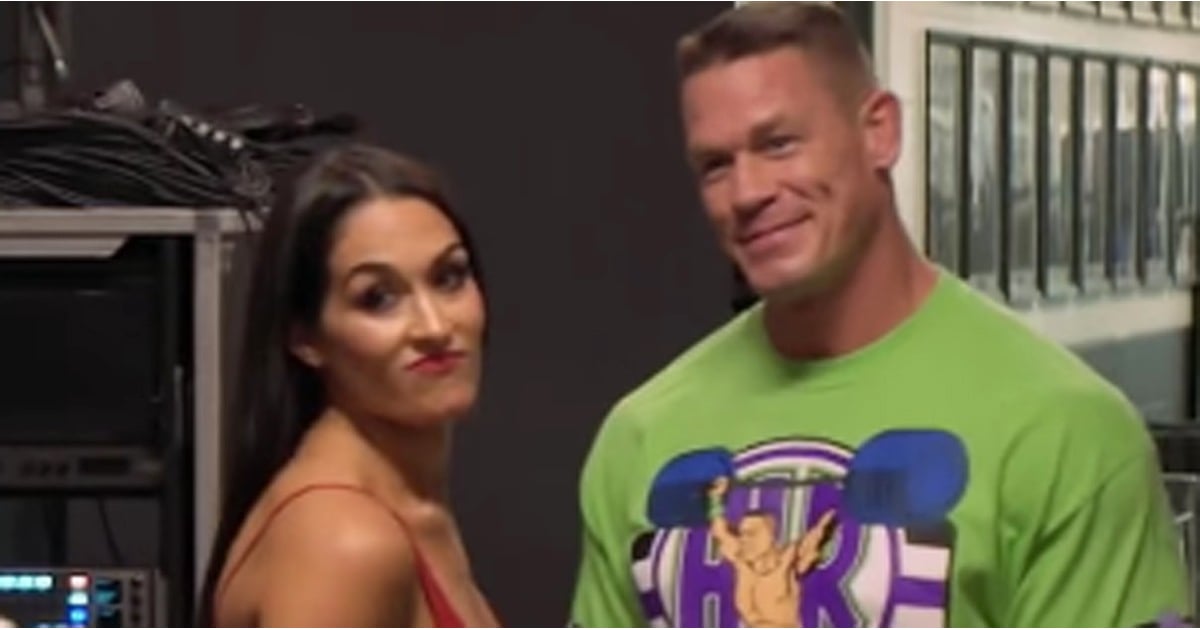 [embedded content]

Nikki Bella and John Cena surprised fans when they announced their breakup just a few weeks before their wedding. Now we're watching the whole thing unfold on season three of Total Bellas, including their first reunion since calling off their nuptials. In a sneak peek of Sunday's episode, the two run into each other at the taping of WWE's Raw in NYC, and it's a bit awkward — especially because Nikki's twin, Brie, is nearby watching the whole thing.

"John, I mean he's like a frickin' magnet to me and it's like my heart sinks so deep into my stomach," Nikki tells the camera. "Like I feel like I don't even know how to breathe as if my lungs are filled with fluid."

Since filming ended, John publicly poured his heart out to Nikki and revealed he wanted to start a family, which is reportedly one of the main reasons for their split. The former couple were even spotted hanging out but have not confirmed if they are back together. In the meantime, watch the two talk a bit about their breakup in the video above.