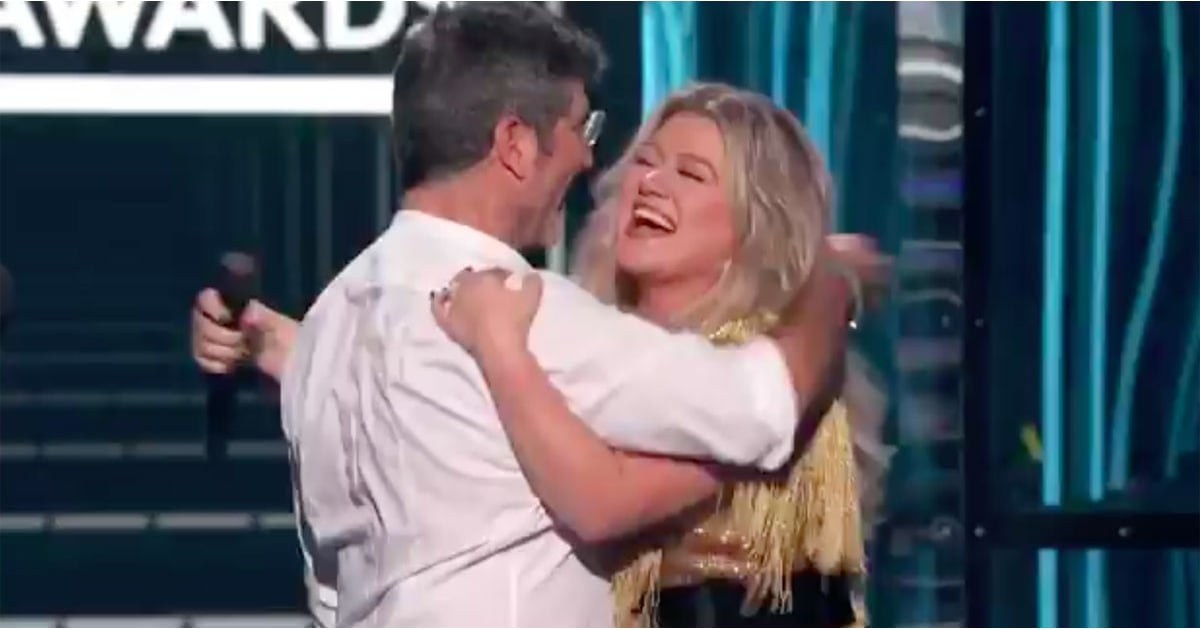 These two go way back! ↩️ @SimonCowell brings out the next #BBMAs performer, @Camila_Cabello! #CAMILA_BBMAs pic.twitter.com/ShAdlp5g41

— Billboard Music Awards (@BBMAs) May 21, 2018
Former American Idol judge Simon Cowell isn't known for being sweet, exactly, but Kelly Clarkson's powerful vocals were enough to get him to show his soft side at the Billboard Music Awards on Sunday night. After Clarkson, who was hosting the annual award show, performed her confidence anthem "Whole Lotta Woman," Cowell was set to present the next award.
They bumped into each other on the way, and his reaction to her performance was enough to make our cold, dead hearts melt a little. "That was bloody fantastic," he said into the microphone. "What can I say? I'm very proud of you."
For those of you who somehow missed it, Cowell first met Clarkson when she auditioned for, and later won, the first season of American Idol in 2002. She took home the $1 million prize and an RCA recording contract but has since broken free of the record label's constraints and pursued her own creative freedom on her latest album, Meaning of Life. Clearly there are no hard feelings! Watch their cute hug above.